Alison Moriarty
Fleet Risk Director
DRiiVE consulting Limited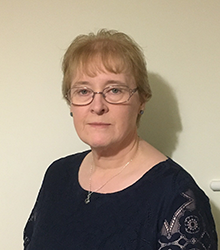 Biography and career

I have been working in safety and risk for over 25 years and specialised in Fleet Risk and compliance for 12 years. I have worked extensively in the construction, civil engineering utilities and passenger transport sectors, and in both public and private sectors.

I have been successful in reducing the fleet risk/collision rates in several large fleets by focussing on driver behaviours and education and have been honoured to receive many industry awards for my success in this area.

I am recognised as an industry expert and sit on a number of high profile boards and committees that focus on raising road safety standards and identifying and sharing best practice. I was made a Chartered Fellow of the Institute of Logistics and Transport in 2020.
Tell us what this nomination means to you?

This nomination is a real honour, it is important that we celebrate and recognise the important role that women play in the automotive industry. Being recognised for my passion and dedication really does mean a huge amount to me.
What advice would you give to a woman considering a career in automotive?

Just do it! This was once a very male-dominated industry, but I don't believe that the old barriers are there now, and the ones that are will be removed by the tide of talented women coming to the fore. It is a diverse and interesting discipline that offers many opportunities for growth and development. Don't hesitate to ask other women in the industry for advice or guidance, we may stop you replicating our own mistakes!
What advice would you give your younger self on having a successful career?

Never doubt that passion and hard work will lead you to where you want to be. Learn from the experience of others but don't be afraid to add your own unique approach to things. Don't ever be afraid to voice your opinion, listen to others opinions and you will find that the truth is often a mixture of both.
---