Isobel Dando

Managing Director
Drive Pivotal –

JLR

Subscription Service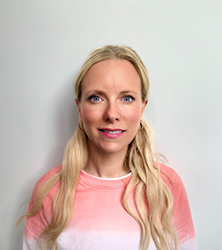 Biography and career

After a brief time in the Private Banking sector, Isobel has forged a long-standing and successful career in automotive.

Always orientated around the product and its route to market, her career started at BMW UK, before taking her to BMW AG where she launched in-car telematics systems across Europe and North America. Whilst there, Isobel began her transition and ascent into Rolls-Royce Motor Cars, where after heading up the Global Product Strategy & Management team during a time of significant product line expansion, she established a new division at Rolls-Royce, known as Global Retail.

In May 2018 she left the BMW Group to build on her passion for data and its potential to revolutionise the automotive retail journey as Managing Director of the digital marketing agency Autotorq.

After a career enjoying the benefits of company cars, her reticence to be locked into an inflexible long-term contract or suffer the depreciation associated with the purchase of a new car, Isobel couldn't resist the opportunity to lead the launch of a flexible, hassle-free subscription business for JLR. Since Q1 2020 the business has grown over 750% and now forms a core part of JLR's Reimagine strategy.

Following her passion for great brands and iconic products, Isobel has also led the relaunch of the iconic MOKE brand since 2019. Bringing together a team from the worlds of hospitality, luxury, automotive and engineering has provided a unique perspective for MOKE to reclaim its rightful place as the ultimate luxury beach lifestyle brand.

Living in Chichester, West Sussex with her husband and two young daughters, Isobel loves enjoying the outdoors and being out on the water.
Tell us what this nomination means to you?
I am delighted and very proud to have been nominated for this award and the recognition of my achievements so far. I love everything this award stands for and very much identify with the values of its namesake. I am passionate about ensuring automotive remains relevant by embracing innovation. I also take pride in endorsing the industry as an exciting business to be a part of on the cusp of so much change and enjoy giving back where I can both inside and outside of the workplace.
What advice would you give to a woman considering a career in automotive?
Quite simply – go for it. There are very few industries with such a variety of opportunity and breadth of value chains to chose from. Whether your interest lies in design, engineering, data science & artificial intelligence through to manufacturing, finance, sales and marketing. The automotive industry is fascinating and right now a very exciting place to start a career in.
What advice would you give your younger self on having a successful career?
It is probably the same things I find myself saying to my teams and people I mentor today. I would probably start with confidence and self-belief, which comes from not always being right, but from not fearing to be wrong. The results and learnings from the situations that go wrong are much more powerful for your development than just focusing on the successes
I would also say to myself to embrace your 'believers' and not waste time on attempting to convince those that have a historic view of women in the business / workplace, which will make for a much more positive and productive career.  Thankfully the world and industry has certainly moved on in the last 20 years since I started my career in this respect.
---