Jacqueline O'Donovan
Managing Director
O'Donovan Waste Disposal Ltd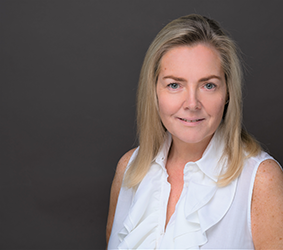 Biography and career

As MD of O'Donovan Waste Disposal, Jacqueline O'Donovan is one of the waste, construction and logistics sectors' most passionate pioneers of employee training, industry best practice and road safety. Under her steer, the family-run waste management business has gone from strength to strength and has 185 employees and a turnover of over £20m. Jacqueline is recognised as a leading force in the industry, with several accolades including being named the PwC Private Business Woman of the Year,

SME

Business Woman of the Year, as well as the Women's Economic Forum naming her as their Woman of the Decade in Enterprise and Leadership. She was awarded the Freedom of the City of London and was honoured by the President of Ireland with a Presidential Distinguished Service Award. She is a fellow of the Chartered Institute of Logistics and Transport (

CILT

), the Institute of Couriers (IoC), as well as the Chartered Institute of Highways and Transport (

CIHT

) and the Chartered Institute of Wastes Management (

CIWM

). She recently became one of only two women in the world to earn a Master's Degree in Demolition Management.
Tell us what this nomination means to you?
Any nominations or accolades I am honoured enough to receive or be shortlisted for is a success for us as a team and we see it as an endorsement of our hard work in trying to improve our sector. Naturally, I am delighted too but I see it as a team effort!
What advice would you give to a woman considering a career in automotive?
My advice would be to join the sector – it is a very exciting and fast-paced industry to work in, every day is so varied and there are huge opportunities for progression and learning.
What advice would you give your younger self on having a successful career?
I wouldn't change a thing on my career journey to date and the only advice I would give me younger self would be to 'trust your gut'!
---