In honour of WWD's ambition to celebrate the work of women in the automotive industry, the event featured three guest speakers who shared their own experiences. Allison Nau, Managing Director of Cox Automotive Data Solutions, Sarah Dawson, SVP Global People Strategies for Cox Automotive and Alison Fisher, HR Director at Cox Automotive UK, recounted their personal journeys to leadership.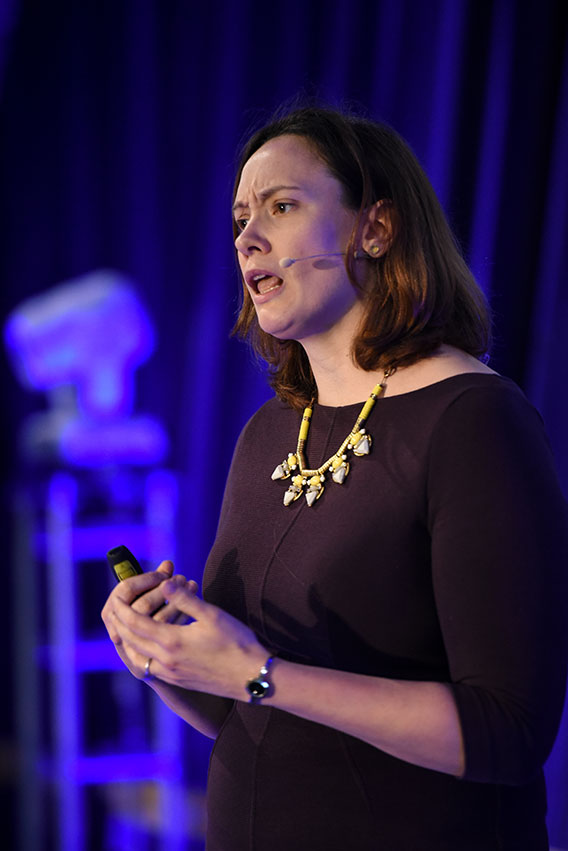 Allison Nau, Managing Director of Cox Automotive Data Solutions
The ten women from Cox Automotive that have recently returned from climbing Mt Kilimanjaro were also guests of honour, and shared their story, of blisters, frost bite, altitude sickness and … ahem… the toilet situation, of solidarity and digging deep to reach personal goals.
As well as conquering a mountain, the ten Kili' climbers raised a phenomenal £23,760 on behalf of children's charity Wooden Spoon which funds life-changing projects across the UK and Ireland to support children and young people with disabilities or facing disadvantages. Sarah Webb, Chief Executive Officer (CEO) of the organisation was delighted to collect the cheque and thanked the team for their amazing fundraising effort.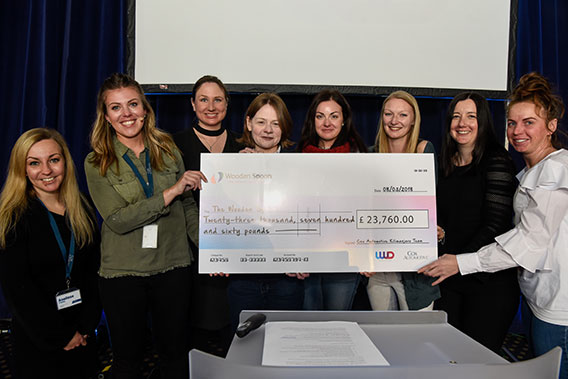 Cheque presentation
Press For Progress was the theme of International Women's Day, a campaign for gender parity and a call to motivate and unite friends, colleagues and whole communities to think, act and be gender inclusive.
As part of the day, Alison Fisher asked every person present to make their own personal #pledgeforprogress, and issued a call to action to address harassment wherever you see it, and not walk by and ignore it.
The event also saw the launch of the Barbara Cox International Automotive Woman of the Year Award, to recognise the extraordinary achievement of a lady within the automotive industry. Named after Barbara Cox, the business pioneer and trailblazer, who served as a Director of Cox Enterprises – Cox Automotive's parent company, the annual award will recognise an exceptional woman who shares the traits and accomplishments of its namesake.
More details will follow on how to nominate a lady for this award, a business leader who is committed to advancing the automotive industry, and a strong community advocate.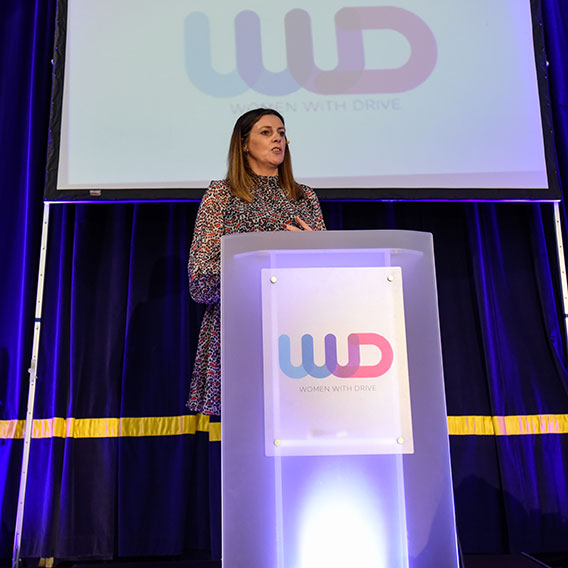 Alison Fisher, HR Director at Cox Automotive, said:
'WWD is an inclusive network built to support female achievements, and since 2016, we have empowered women and men in the Cox Automotive business and beyond, championing equality and ambition, both inside and outside the workplace.

It seemed fitting to hold the most recent event on International Women's Day (IWD), which celebrates the global social, economic, cultural and political achievements of women.

Thank you to all the attendees for making a personal pledge for progress as true advocates of Women With Drive.'