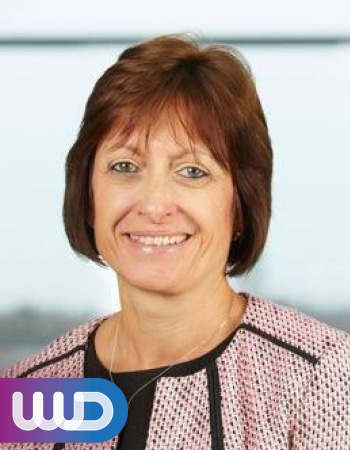 Could you give us a brief biography of you and your career?
Alison Jones FCCA MCMI joined Groupe PSA in February 2019, as Group Managing Director UK and Senior Vice President Groupe PSA, She joined from Volkswagen Group where her most recent position was Managing Director of Volkswagen Passenger Cars. Alison held a variety of senior management positions within the Volkswagen Group, including Group Aftersales and Customer Quality Director across the five brands Audi, Volkswagen, SEAT, Skoda and Volkswagen Commercial Vehicles, Sales Director for Audi UK, Financial Controller (Director equivalent) for Volkswagen UK, Aftersales and Customer Services Director for Volkswagen UK. Alison worked her way up through the Volkswagen group business over 21 years moving between different disciplines building her automotive knowledge and leadership skills, driving results through large teams, often in uncertain and chaotic environments. Alison is a Vice President for the Institute of Customer Service, a role she has held for over 7 years representing the Automotive sector. She was approached to do this by the CEO of the Institute, due to her customer centred approach and determination to bring the customer into the Board room and across large teams, driving positive results. Alison is married to Nic and has three children.
Tell us what this nomination means to you?
This nomination means so much to me for many reasons. I feel privileged to be nominated by my colleagues, and then recognised by the judges for my contributions to our industry, customers, my teams and the wider community.
I live by the traits of this award (embracing innovation and advancing the industry, inspiring others through a commitment to great leadership, and giving back to the community) along with my strong customer and team ethos, but to be recognised for this by others is a real honour, and it means so much after years of 'service' to our industry.
What advice would you give to a women considering a career in automotive?
The automotive industry is so diverse and wide ranging that I would encourage you to consider it positively. Firstly, there is a wide range of organisations from retailer network, suppliers, manufacturers and country head offices. Then there is the diverse nature of disciplines including Sales, Technicians in workshops, Aftersales, Marketing, Engineering, Digital, Product design and pricing, Customer Service, Data analytics, Finance, – almost any role you could think of and many new ones that are emerging now. You can choose to specialise and move between organisations or generalise and move between disciplines. It is an exciting, challenging, uncertain, and rewarding place to be – often all at the same time! Find a role, find a mentor or coach and join.
What advice would you give your younger self on having a successful career?
Be confident that you can have a different/alternative career path and you will still rise up the industry. But, don't rely on only good results getting you the promotion you want. Make sure you enjoy what you are doing, change it if you don't, and most importantly cherish your family and home life.
Thanks for your time speaking with us
About the Barbara Cox Award 2020
Nominees: Alison Jones, Karen Bickerstaff, Leanne Christmas, Sarah Symcox and Sue Sansome