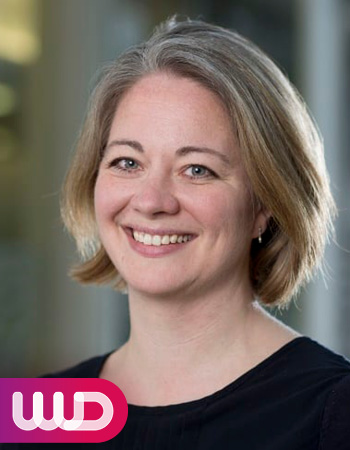 Could you give us a brief biography of you and your career?
Leanne started her life as a broadcast assistant and journalist with Channel TV (part of the ITV network) before she then trained as a chartered accountant working for Deloitte and specialising first in Financial Services and then in Media. Leanne then joined Barclays and held a number of roles ranging from internal audit, operational risk, governance and control, and finally leading a conduct risk team when the financial crisis broke out. During her time at Barclays Leanne was also deployed to Afghanistan for 6 months where she was the 2IC for the engineers headquarter squadron, and then moved in to the media operations team, looking after journalists and getting the news back out. Leanne moved to RSM to head up the new Regulatory Consulting function in 2015 which was then when she was placed in Alphabet as an interim Head of Compliance. Leanne applied for the role and in January 2017 took it up on a permanent basis. January 2020 saw Leanne merge the Alphabet Compliance function with the BMW Financial Services Compliance Function for a more future fit organisation. Leanne also has two boys who are 5 and 7 years old.
Tell us what this nomination means to you?
I am a little bit of a workaholic and it's rare in today's world to have any opportunity to reflect and appreciate all that has been achieved. Certainly you can go through life feeling like you are just another number in the huge machine of life, so to me, this nomination means the world. It's feels like a huge hug which we all need from time to time!
What advice would you give to a women considering a career in automotive?
From being from outside of the motor industry, it is fairly easy to see that it is probably one of the most complex and interesting industries to be a part of. The people are hugely passionate about what they do – whatever part of the value chain they are in, it's small enough to get to know people and large enough to have a whole world of opportunities. Perhaps it can be daunting to enter the automotive industry as a female but that's only because of the impression that the industry is full of the stereotypical car sales man and it really isn't. There is so much change in our industry whether that's the effect of BREXIT, the different power trains, complex emission legislation as examples, whatever your skillset and interests, you can find a fulfilling career. Finally, whatever you chose to do, just be you. Pretending you are someone you aren't is exhausting!!
What advice would you give your younger self on having a successful career?
Take things slower… ambition and determination are great but no one will stop you from doing more… you need to make sure you don't sacrifice too much to achieve just in your career. Health and wellbeing will actually make you more productive, happier and therefore equally as successful – inside of work and outside. And don't fret about what others think about you. Whilst it is nice to be liked, you will always have some challenges, it's more important to remain true to your own values and be respected. That way you can't regret what and how you've achieved.
Thanks for your time speaking with us
About the Barbara Cox Award 2020
Nominees: Alison Jones, Karen Bickerstaff, Leanne Christmas, Sarah Symcox and Sue Sansome