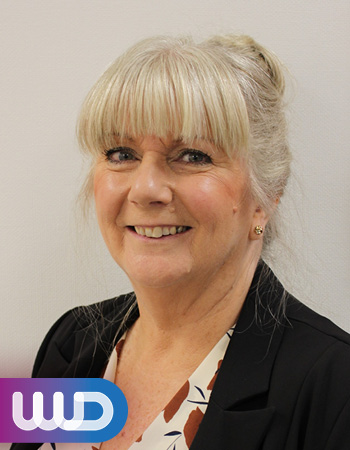 Could you give us a brief biography of you and your career?
I started my earliest career in HR and then took an entrepreneurial opportunity to set up my own retail businesses in the Sports and Sportswear sector. After an independent and successful 10 years, I decided to take my skills into a large, blue-chip environment and joined Childrens World (a subsidiary of the Boots Group). Here I developed quickly through a variety of Management roles. I found that, as I made a success of one, I was then approached to take on something new. It gave me fantastic development and an all-round understanding of how all large businesses work together to deliver results. When Childrens World was sold to Mothercare, I was transferred into Talent Management within Boots rather than them lose me. Here my favourite role was working as a job-share (whilst my children were young) in Graduate Development where my role was to manage all the Graduate Programmes. I left Boots after a total of nearly 20 fabulous years.
I came to work for Sytner in a part-time capacity (20 hrs per week) as their Group Training Manager. My initial role was to manage a small L&D team of just two, whilst stakeholder managing all of our then, external training partners. I have in my past 14 years, grown the role and the function and I now lead and direct a team of 15 including 6 Business Coaches/Trainers. I have also migrated almost all of our training to be both designed and delivered by our internal L&D team. Everything is therefore now bespoke to our Sytner requirements and culture. In 2018, I also created an e-Learning department for Sytner from scratch, from which we create and administer all our own bespoke e-Learning.
Tell us what this nomination means to you?
I am absolutely amazed and delighted to have been nominated. I suppose, to some, Learning & Development might not be considered at the forefront of business strategy and profit. However, I have had so much support from Darren Edwards our CEO and Mel Rogers, our Director of Human Resources to enable me to deliver our 'Delighting Colleagues' commitment of "Developing talent… Building careers". That they feel my ability and performance warrants recognition by nominating me for such an award, has demonstrated that fact. The Automotive industry has not been great at utilising the potential, enthusiasm and drive that women can bring to the industry. Things are changing and I am so proud to be in a position to 'fly the flag' for the benefits women can bring to the retail side of our industry.
What advice would you give to a women considering a career in automotive?
Well I've had an amazing career within automotive retail and within that, Learning and Development. I suppose the main advice is to not be put off by the illusion that as females are currently a minority. Automotive offers the most fantastic career opportunities. Being female actually gives you are great advantage nowadays. Women very often look at things from a different perspective, so your ideas and passion are incredibly valuable to an employer. In fact the sector is desperately looking to address the gender balance and as such, if you are a talented female, you will stand out from the crowd. There are so many opportunities available, requiring a vast array of skill-sets and experience, from technical, sales and customer service apprenticeships through to Senior Management and Board level posts. Most companies are looking to redress the gender balance. The sector is looking incredibly hard at diversity, flexible working and cultural change. For a female, this is certainly the best time ever to be looking at a career in automotive.
What advice would you give your younger self on having a successful career?
I never had a career path in mind which initially concerned me. I would now say (and do to any young people), just find a niche where you are happy and you will flourish and be successful. I had a good education with strong academic results which I was proud of, but wasn't attracted to studying for a degree. In a sense, I created my own bespoke apprenticeship. I shouldn't have been worried that this might hold me back. I was also confident enough to make a success of every role I tackled. When my personal drive took me into being self–employed I found an inner confidence to be a success. I would say to my younger self, don't try and be something or someone you think you should be. Be yourself, embrace all your pros and cons, take every opportunity possible to self-assess and learn about yourself and your preferences. Go out there and be the best you can be, nobody will criticise you for that.
Thanks for your time speaking with us
About the Barbara Cox Award 2020
Nominees: Alison Jones, Karen Bickerstaff, Leanne Christmas, Sarah Symcox and Sue Sansome